Last week was a BIG WEEK, and grammar mavens, I am totally justified in using all caps there.
Among other Very Cool Things ™ that happened, I got to have a big "drumroll, please" moment after having to hold in THIS secret for far too long. I was finally able to tell everybody that I've joined the team at 888Poker. This is a huge deal for me and I'm really excited to get rolling with it.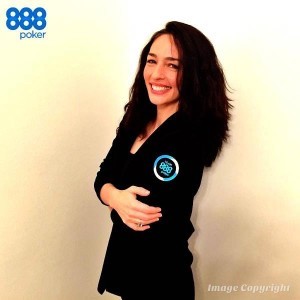 I've been a fan of what 888 does for some time now and I've always been happy to bump into the execs or the players at different events around the world. Formalising this just makes it all the better.
The company put on a Welcome Freeroll tournament yesterday and I was blown away (no really, I was totally and completely blown away) when almost 12,000 players showed up to try to take my bounty and the money that had been added to the prize pool. A player named treyedwards ended up getting my bounty and $100 in their account. I think I lasted only 10 hands but it won't be quite so easy next time!
Next up for me is the 888Live Local event at Aspers Casino in London and I'm stoked! It's been a while since I've had a chance to see the folks at Aspers so I'm looking forward to a bit of a homecoming there.
And once I'm back home, keep your eyes open for KaraScott888 at the online tables. I'll be putting a lot more time and energy into my online game than I've done in years. Plus, I'm setting up a twitch account to stream at least once a month (eek!) so if you're keen to watch someone melt down on camera, keep an eye out for that. No really, I'm terrible at playing online with a camera on me. It gets … messy. And loud. And messy.
And now, because the title promises a video, here's one that I did when I was in Los Angeles, talking with PokerTube about what's coming up and the big move to 888. I am *highly* caffeinated in this, so bear with me.