The World Series of Poker Final Table just finished in Las Vegas last week. This year, the TV coverage was extended to 3 days instead of the usual two as ESPN and Poker PROductions are always looking for ways to innovate and improve the show.
The players played from 9 to 6 players on Sunday on ESPN.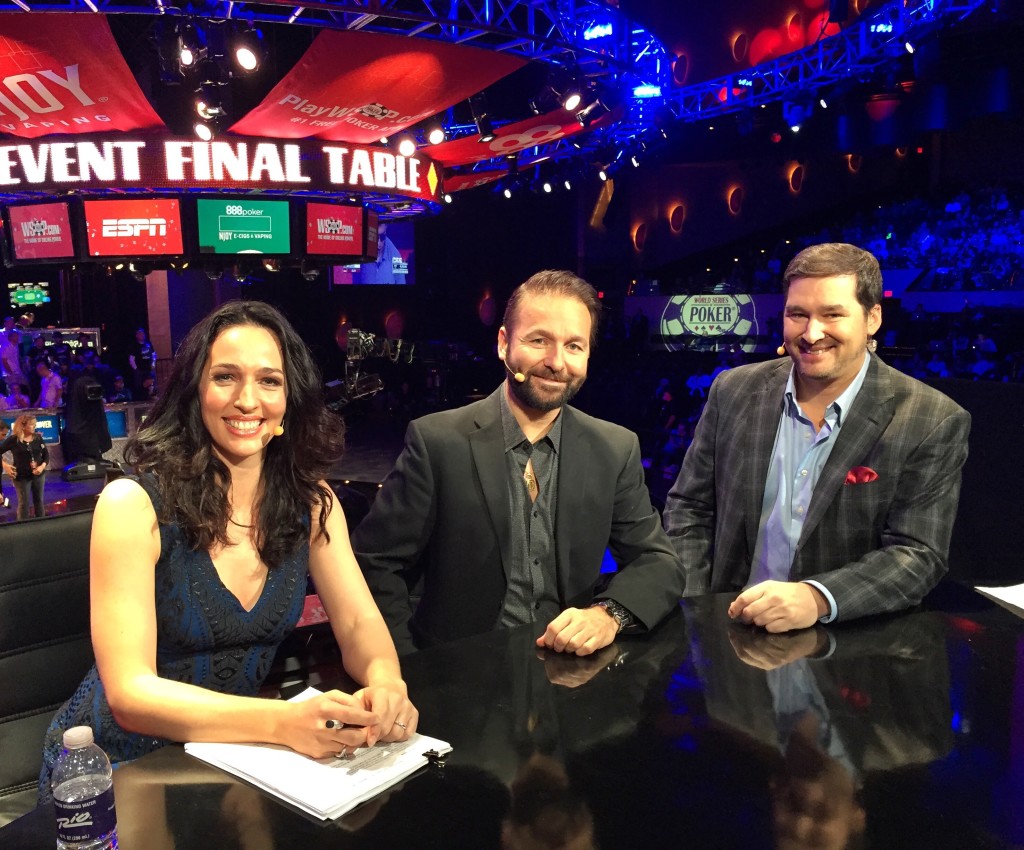 From 6 to 3 on Monday on ESPN2.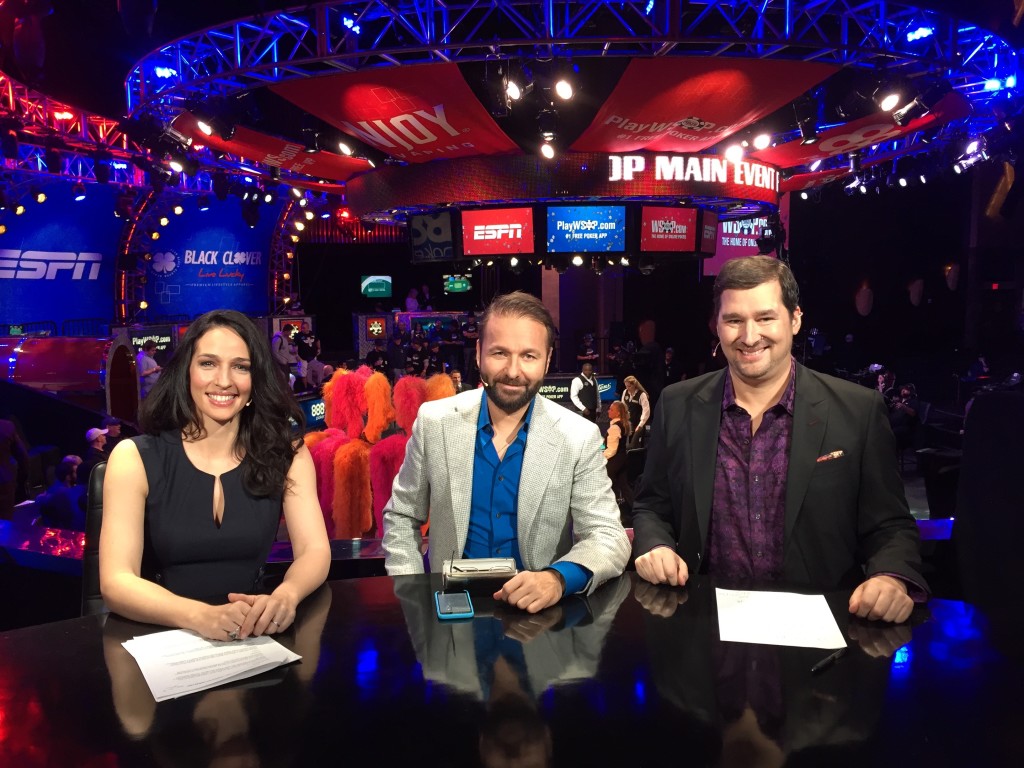 And then from 3 to a champion on ESPN on Tuesday night.
Working on live TV is always an incredible rush as there's the chance that things could go wrong and you have to really be ready to think on your feet. Invariably, a few minor things did go wrong but as they didn't appear to affect the overall broadcast, I'll just continue to obsess over them in my head rather than drawing attention to them.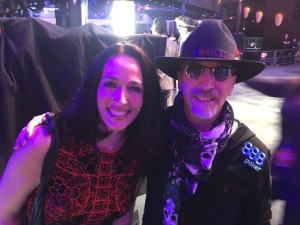 No matter how many years I do this job (5 years on ESPN, 10 in poker broadcasting and 13 in television overall), I've yet to master the skill of NOT spending at least 2 days after any job going over in my head all the places (tiny or not) where I think I could have done better work. I adore working on live TV for the simple fact that it HAS to be good the first time. There are no second takes and once it's done, it's done. To help make sure all goes smoothly and looks good on camera, I have a great crew who have my back.
Plus, I enjoy working with our crew and the other on-camera guys. From the very first time I rocked up to the WSOP as a broadcaster rather than as a player, Lon McEachern and Norman Chad were welcoming and supportive. There was no sense that I was an interloper. As colleagues, they're incredible. Full stop. Antonio Esfandiari is lovely and although I don't get to hear any of his commentary until I watch the shows afterwards, being able to get his opinion on the poker is invaluable.
Working with Phil Hellmuth and Daniel Negreanu at the Break Desk is its own sort of fun. Hellmuth never fails to amaze me by how much he wants to do the job well. He really doesn't take it for granted that as a longtime pro, he can just wing it. He puts a lot of effort into his work. Last year, he even showed up with a flu for rehearsals.
Negreanu has done so much on-air work at this point that he has the most accurate sixth sense for timing that I've seen. And watching him tease Phil and the two of them bickering playfully before the camera lights go on is hilarious. It never fails to relax everybody.
And then, too quickly, it's all over again for another year and it's time to take a breath (and a beer) and say hello to old friends.
And of course, there will be reruns!